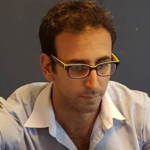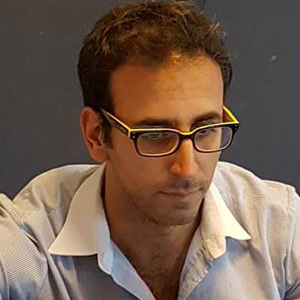 Roy Bendor Cohen
Facilitador de Innovación
And also (or more importantly):
Cognitive Psychologist
Ilunga
Animal Lover
Flamenco Aficionado
Facilitador de Innovación
Roy Bendor Cohen is a Senior Innovation Facilitator at SIT. After completing his thesis on "The Mental Processes That Underlie Creative Thinking" in the MA Interdisciplinary Program for outstanding students in Cognitive Psychology (Tel Aviv University), he joined the SIT team in order to apply his conclusions outside the lab.
Roy specializes in all of SIT's applications: Problem Solving, New Product / Service / Process / Business Model Development, and Strategy. Among his clients are AHAVA, Bayer, Behr Paints, Biosense Webster, Graña y Montero, HP Indigo, Ingersoll Rand, Bank Leumi, Medinol, Mondelez, Nike and Playtika. Roy has also lectured, led innovation workshops and taken part in strategic projects with governmental entities and universities in Latin America such as Pacific Alliance, Promperú, Colciencias, and UTEC.
In addition to his work with SIT, Roy founded his own business called 'Q', whose aim is to help organizations solve complex problems related to human behavior by taking an interdisciplinary approach to behavioral sciences.
​Roy is no novice to the educational world; he lectured at The Dov Lautman Unit for Science Oriented Youth, worked as a Spanish teacher for three years, volunteered in the 'Escuelita', where he assisted with translations for Latin immigrants,  served as an instructor in the 'Computer Science Olympics' and tutored schoolchildren with special needs.
​Roy's penchant for traveling is reflected in the fact that he has been a resident of three countries and traveled in more than thirty. He lived in Madrid for five years, traveled in Latin America for six months, and trekked New Zealand's outback with his lovely wife for five weeks. He is a huge fan of Improv theater, admires flamenco and classic guitar, meditates occasionally, enjoys reading books and talking about philosophy. Roy is fluent in three languages and can get around in two others – a linguistic trait that he inherited from his mother.

+972-3-545-6029

roy@sitsite.com

Languages:
English | Hebrew | Spanish