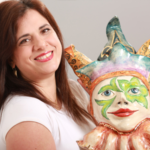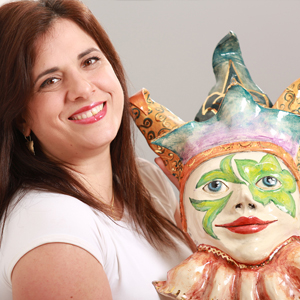 Idit Biton
Facilitadora de Innovación
And also (or more importantly):
Senior partner
Yuval - Noam and Rachel's mom
Artist
Long Distance Running
Facilitadora de Innovación
Idit is a Senior Partner at SIT and serves as Chief Marketing and Business Development Officer. Joining SIT in its early years, she has been strongly involved in the company's growth, management and development into a global innovation company. She combines a passion for innovation with a deep understanding of the challenges facing organizations wanting to adapt their innovation culture.
A talented and skillful facilitator able to lead clients to breakthrough results, Idit has worked on hundreds of innovation projects with leading multinational clients such as Bayer, Coca Cola, SAP, Johnson & Johnson, Kodak, and Nestle, as well as in leading global advertising agencies (McCann-Erickson, BBDO, and others). Previously Managing Director of SIT Israel, she was responsible for developing various specialties such as SIT Ventures, conflict resolution, and market research.
Idit teaches innovation at Bar-Ilan University School of Communication, and is a guest lecturer and keynote speaker at Wharton, INSEAD and international innovation conferences.
Idit has a Bachelors degree in Communications and Political Science, completed her Masters Studies in Mass Communications, and received a diploma in Journalism and Media. Idit's creativity also finds expression in the beautifully imaginative arts & crafts she produces in her home studio.

+972-3-545-6000

idit@sitsite.com

Languages:
English | Hebrew